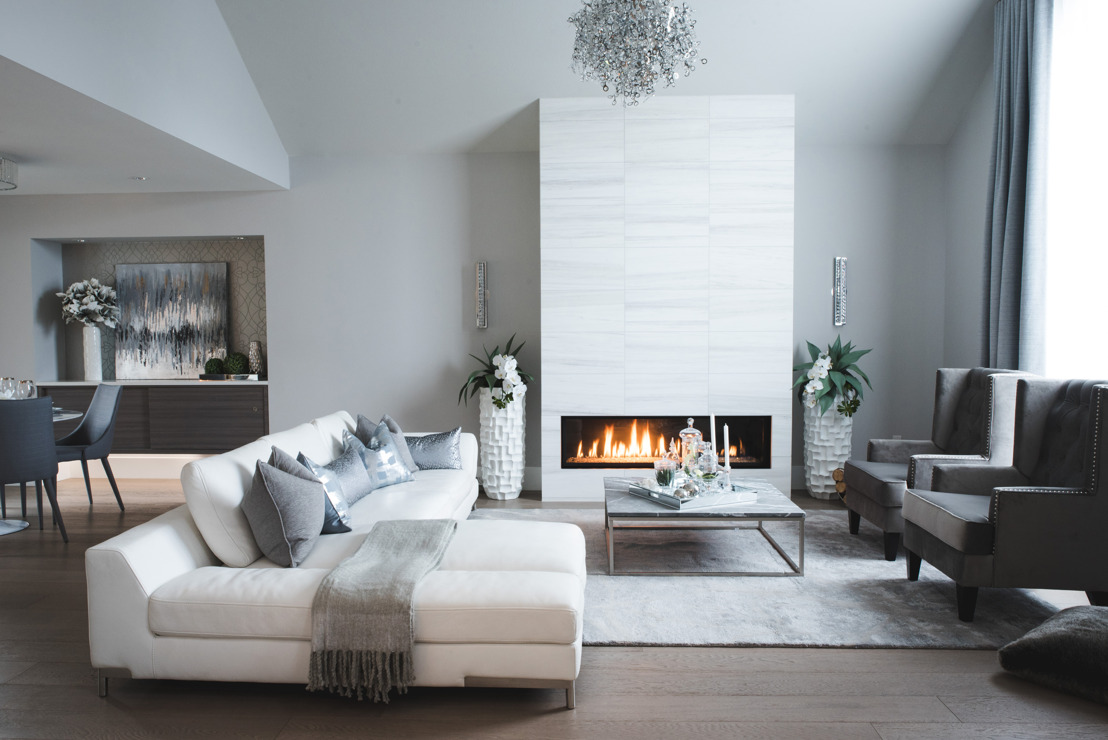 Kalu Interiors' Modern Sophistication
Kalu Interiors tranforms a 90's home into a study in modern sophistication
Tuesday, June 7, 2016 — Vancouver design firm Kalu Interiors is making their mark on the city. Their unmistakable design aesthetic is attracting clients from the residential, hospitality and corporate sectors. Their latest residential project is Fisher Residence. This once unmistakably 90's home with its half-moon windows, angled walls, light oak cabinets, pink tiles and brass hardware has undergone a complete renovation by Kalu Interiors and now oozes with elegance.
Kalu Interiors immediately set to work demolishing interior walls to create an open floor plan. Without a specific design directive from the owners, the design firm aimed to create a space where the young couple, who often travelled for work, would feel relaxed, have space for friends and family and never be far from the luxurious touches they experience in hotels around the world.
With its soft grey tones, light wood floors, dark flat paneled cabinetry and large scale polished chrome hardware and fixtures there is an air quiet comfort. Kalu's signature touches of texture upon texture make anyone want to reach out and touch everything. The 3-bedroom home boasts high ceilings, a great room, family room, home office, 3 fireplaces, a to-die-for walk-in closet for her and a twelve-seat theatre room for him. High tech home automation, programmable lighting, remote controlled fireplaces, and a security system is proof the home successfully made the leap from the 90's.
If interested, there are many more photos from the Fisher Residence project.
Photography credit: Julie Row Photography
About Kalu Interiors
Aleem Kassam and Phyllis Lui blended their close partnership, unique styles and sensibilities for design into their firm name Kalu (KA-LU). They understand the importance of personal style and spaces for both clients and their homes. Inspiring, beautiful, aspirational, unique, individual – all qualities they feel an environment should reflect.
They pride themselves on working with superior trades people, offering cutting edge high-end finishes and always staying ahead of the curve when it comes to innovative design (all whilst staying on budget!).
Kalu is Vancouver's fastest growing full service interior design firm.